Help the party pay for expenses such as hosting Town Halls, and campaign expenses like lawn signs, mailers and ads!
All donations are processed via PayPal at:
https://electoralreformparty.ca/donate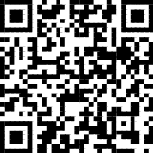 Monetary contributions or goods and services provided to a political party, constituency association, candidate or leadership contestant are eligible for tax receipts.
Contributions to political parties, constituency associations, candidates, leadership and nomination contestants may only be made by individuals normally resident in Ontario using their own funds.

Anonymous contributions are not allowed.
In the 2022 calendar year, a person can contribute up to a limit of $3,325.
This $3,325 limit applies across all registered candidates of any one registered party and to all registered independent candidates (not endorsed by a registered political party).
For more detailed information, refer to our Privacy Policy, the Elections Ontario Political Financing Forms & Handbooks or contact Elections Ontario.